Courageous Faith: Life Lessons from Old Testament Heroes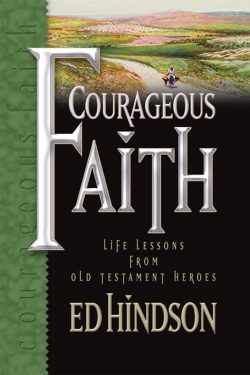 DESCRIPTION
Obstacles* Battles* Weakness* Fears*
Learn to face life's greatest challenges with courageous faith in the power of God
.
Faith is the key that unlocks the power of God in our lives. It enables us to live by His promises and experience His blessings in our personal lives. In
COURAGEOUS FAITH
, Ed Hindson encourages us to live beyond the normal limits of life and experience the unlimited power of God on a regular basis. based on the lives of the Hebrews heroes of the Old testament, this exciting book challenges us to overcome our barriers, conquer our fears, realize our goals, and start over when we fail. Relive the greatest moments of faith and triumph in the lives of the men of God who dared to believe His promises in their lives.
This practical and powerful study is based on the lives of the Hebrew heroes who dared to believe that God keeps His promises
ABRAHAM
The Journey of Faith
SAMSON
Making Them Your Strengths
JACOB
Hanging Tough in the Tough Times
BOAZ
Especially those Who are Different
JOSEPH
Starting Over When it All Falls Apart
DAVID
Confidence in the Face of Danger
MOSES
Overcoming Your Past
JONATHAN
Value of True Loyalty
JOSHUA
Conquering The Opposition
DANIEL
Developing Spiritual Determination
GIDEON
Overcoming Your Fears
NEHEMIAH
Leaving a Legacy You Can Be proud Of
JEPHTHAH
Even When it Costs You
theWord Features:
Verse popups (Nehemiah 9:1)
Easy navigation of topics via topics tree display.
To buy this resource: https://www.thewordbooks.com/index.php/ ... nt-heroes/